Both China and international societies are making every effort for prevention and control of this novel coronavirus. With
due
regard
to
the
safe
and
healthy environment
in
Hangzhou
and
China today,
after very careful consideration, the CPSC2020 Organizing Committee,
along
with
Chinese Society
of Surgery,
and
Chinese
Medical
Association, the
Organizer, decide to postpone the 17
th
Chinese Pancreatic Surgery Congress (CPSC2020) to September 4-6, and the venue remains at Hangzhou International Conference
Center.
Further details will be announced in due course.
We sincerely apologize for any inconvenience may occur and ask for your kind support and understanding.
We look forward to welcoming and working with you on September 4-6 in Hangzhou for CPSC2020.
Best regards,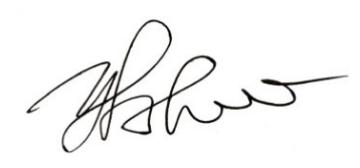 Yupei ZHAO, FICS (Hon), FACS (Hon), FRCS (Engl) (Hon), FCSHK (Hon)
President
17
th
Chinese Pancreatic Surgery Congress
Chinese Society of Surgery
Executive Vice President, Chinese Medical Association
Vice President, China Association for Science and
Technology Editor-in-Chief, Journal of Pancreatology
President, Peking Union Medical College Hospital
Academician, the Chinese Academy of Sciences